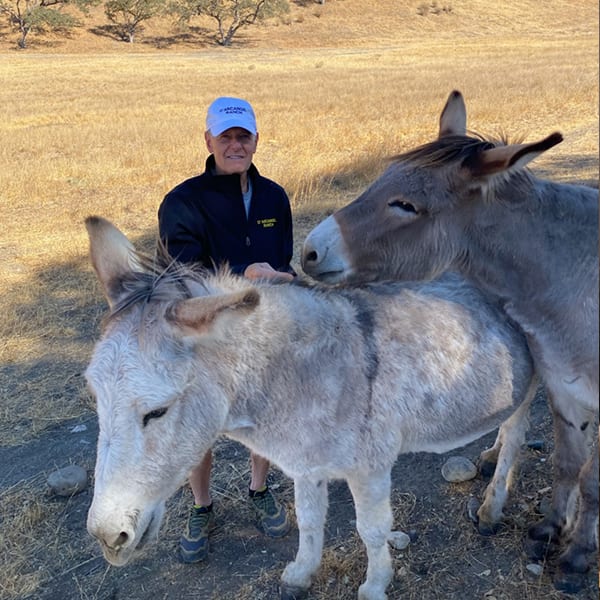 Jay Stone - DVM 
Dr. Jay Stone graduated from veterinary school from the University of California, Davis in 1969.  He did his internship at the Animal Medical Center in New York City and resident training at UC Davis in 1978. 
He previously worked at Berkeley Dog and Cat Hospital and has been in practice in Santa Cruz California since 1972. He has limited his practice to veterinary oncology in both medical and radiation oncology since 1980. 
He lives in Aptos with his wife Faye and his three dogs, Hector, Remi and Bowie.  He enjoys his free time skiing, snowboarding, cycling, hiking and traveling. He is also actively participating at a ranch the family inherited in Hollister, California. Beside the two donkeys seen in the photo, our horse Red Pony opted out as she is camera shy.