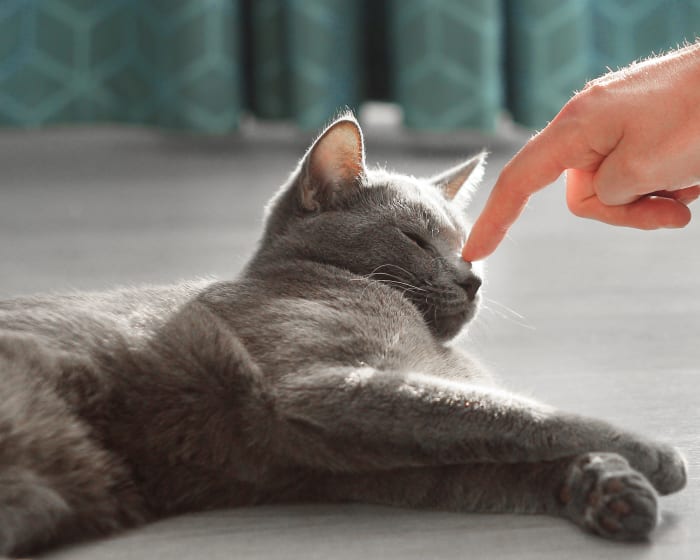 Surgery for Cats & Dogs in Santa Cruz
At Pacific & Santa Cruz Veterinary Specialists, our surgical center is a cutting-edge facility staffed by leaders in the field of veterinary surgery.
We provide a wide range of laparoscopic and orthopedic surgeries including total hip replacements, MLP and arthroscopic assisted TPLO procedures.
Veterinary surgeries are performed using the most advanced technology available, with fully-trained support staff available to our surgical patients.
Based on your pet's problems, our surgical specialists perform a detailed examination and discuss recommended diagnostic tests, procedures, risks, and expected outcomes with you.
Board-Certified Veterinary Surgeons
To become a certified specialist, a veterinary surgeon must complete four years of additional training after graduating from veterinary school. This training consists of a one-year internship followed by a three-year residency program that adheres to the American College of Veterinary Surgeons' guidelines (ACVS).
What to Expect with Vet Surgery in Santa Cruz
At Pacific & Santa Cruz Veterinary Specialists, our surgical center is equipped with cutting-edge surgical instrumentation and equipment. Everything we do, every decision we make, is to ensure post-operative success for your pet.
Surgical Procedures
At Pacific & Santa Cruz Veterinary Specialists, we conduct a range of emergency and medical surgeries to help cats and dogs with various diseases, conditions or injuries. Our surgical team in Santa Cruz perform the following surgeries on a routine basis:
Soft Tissue Surgery

Our surgeons perform soft tissue surgical procedures for cats and dogs that are suffering from ear, nose, and throat disorders.

We also can conduct these operations for hepatic, urogenital, oncological, cardiothoracic, gastrointestinal, skin disorders, and more.

Orthopedic Surgery

Our surgeons use orthopedic surgery for dogs and cats with diseases and injuries in their bones, ligaments, joints, tendons, and other skeletal structures in your companion. Orthopedic surgery at our clinic will also include a complete orthopedic examination, including diagnosis of causes of lameness and pain.

Some of the specific conditions we use this type of surgery for include treatment of cranial cruciate ligament rupture, bone tumor removal, fracture repair of all types, hip dysplasia, joint dislocation repair, limb deformity correction, and more.

Laparoscopic Surgery

Our surgeons often use laparoscopy for abdominal surgeries. Laparoscopy is a modern surgical technique in which abdominal surgeries are performed through small incisions, using a rigid scope with an integrated high definition color magnifying camera and fiber optic light source.

With laparoscopic surgery, the surgeon has enhanced visualization of the internal organs. High definition images allow the surgeon to view details undetected by the human eye, which ultimately leads to a safer surgery.