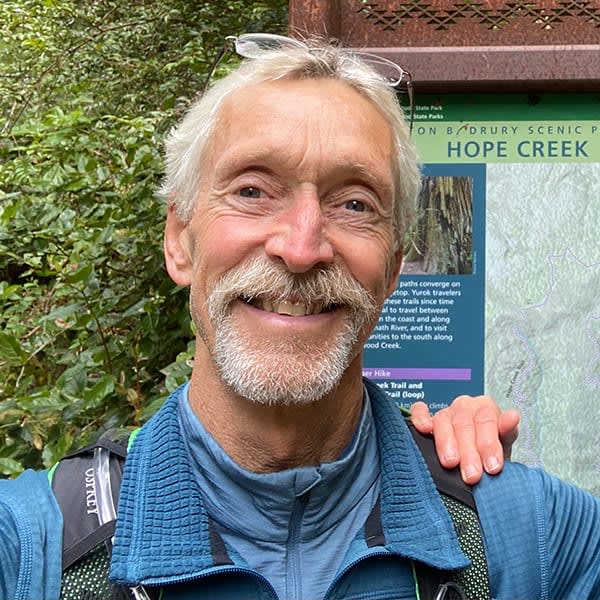 Thomas LaHue - DVM, DACVS
Dr. LaHue received his Doctorate in Veterinary Medicine from UC Davis in 1982. From 1982-83, he completed his internship at Santa Cruz Veterinary Hospital in small animal medicine and surgery. His residency in small animal surgery was completed at both UC Davis and Santa Cruz Veterinary Hospital. He became board certified in 1989.
Dr. LaHue enjoys many types of small animal surgery, but focuses primarily on soft tissue surgery. He has a special interest in surgery for laryngeal paralysis in dogs.
Dr. LaHue also serves on the Board of Directors for the Soquel Creek Water District. He retired from teaching AP Environmental Science at Aptos High School in 2019.
In his free time, Dr. LaHue enjoys being in nature, surfing, hang gliding, hiking, cycling, singing, and especially being with family. He has been happily married for 40 years, and has two wonderful sons who are also happily married.